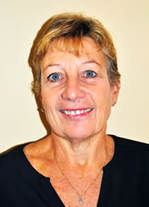 Donna Pilla-Abbonizio has worked for McDonald's for over 30 years and been an owner/operator for 11 years. She owns five restaurants in Bucks County. A firm believer in giving back to the community, she is happy to be here to do more to support the House.
Donna has always fundraised for the House in her restaurants and tries to engage her community in the mission. At the time of the Front & Erie House opening, Donna worked for McDonald's Corporation and was part of the Women's Committee. She decided that they would underwrite a space in the House and worked to raise $30,000, ultimately naming the hallway leading into the laundry room after the Women's Committee.
Donna has served on the Ronald McDonald House Charities Board for four years.  She is passionate about getting her community, employees, and customers involved in supporting the House in any way that they can and raise awareness about the House.
Donna has been an active member of the Board of Directors of the RMHC of the Philadelphia Region since 2017.