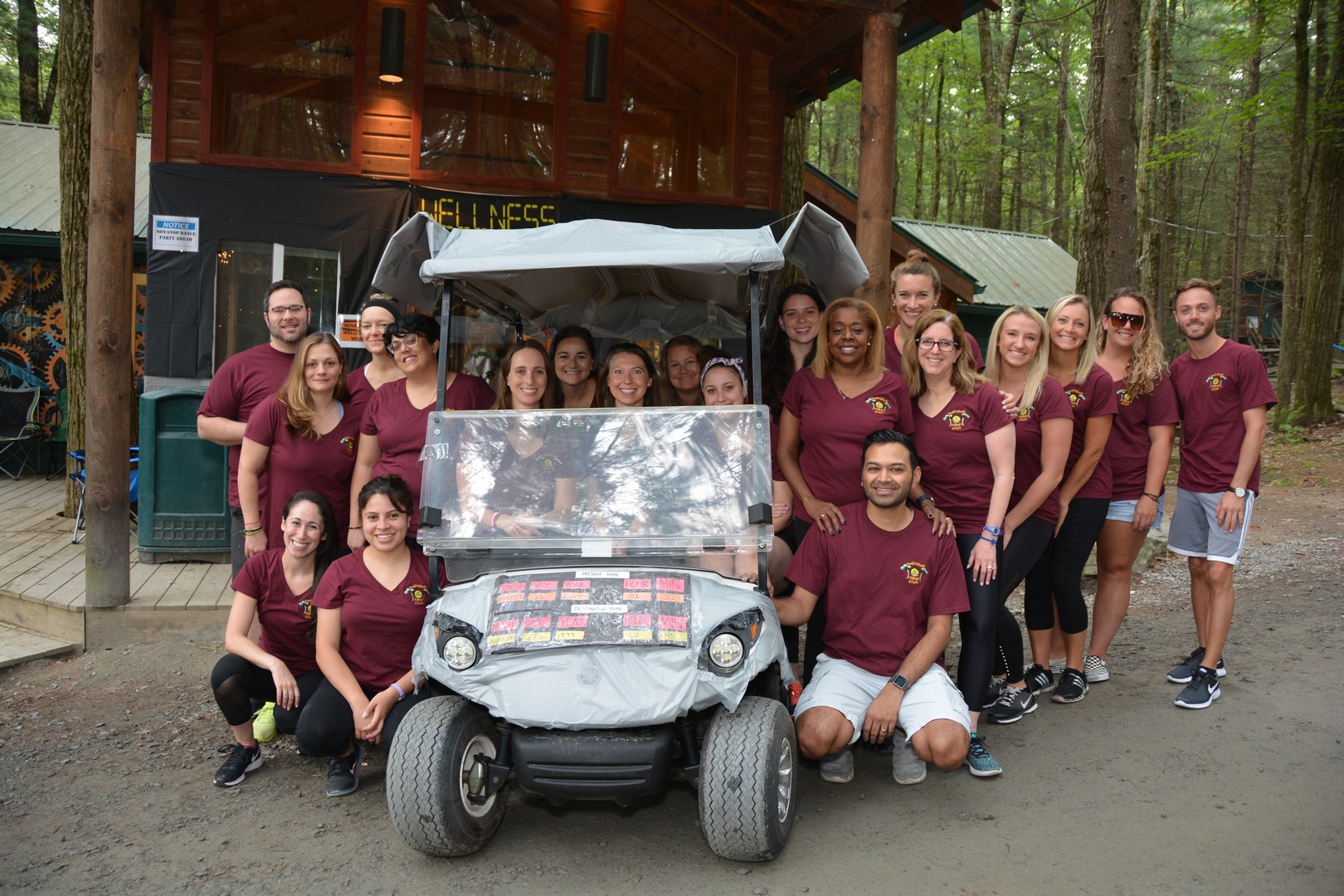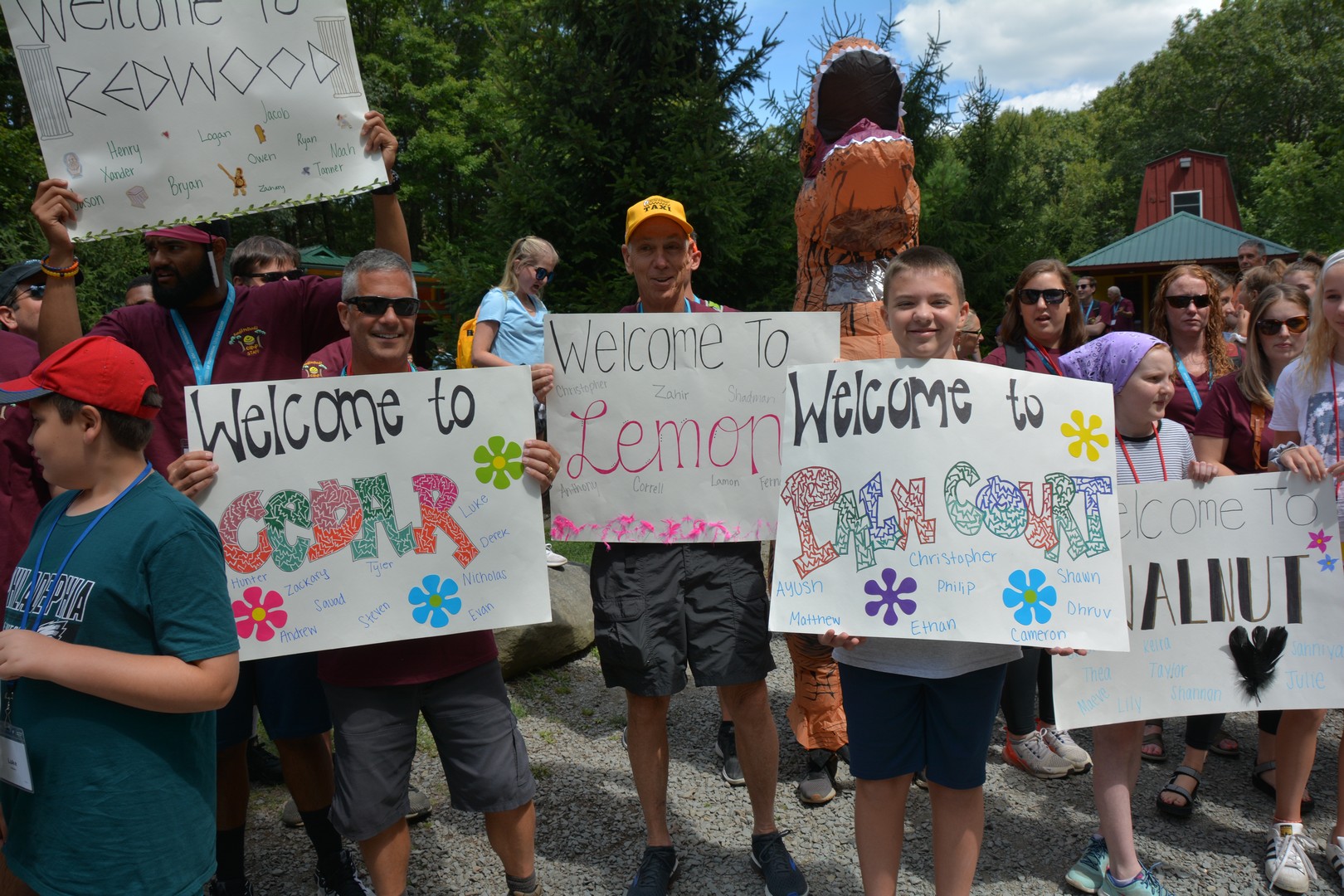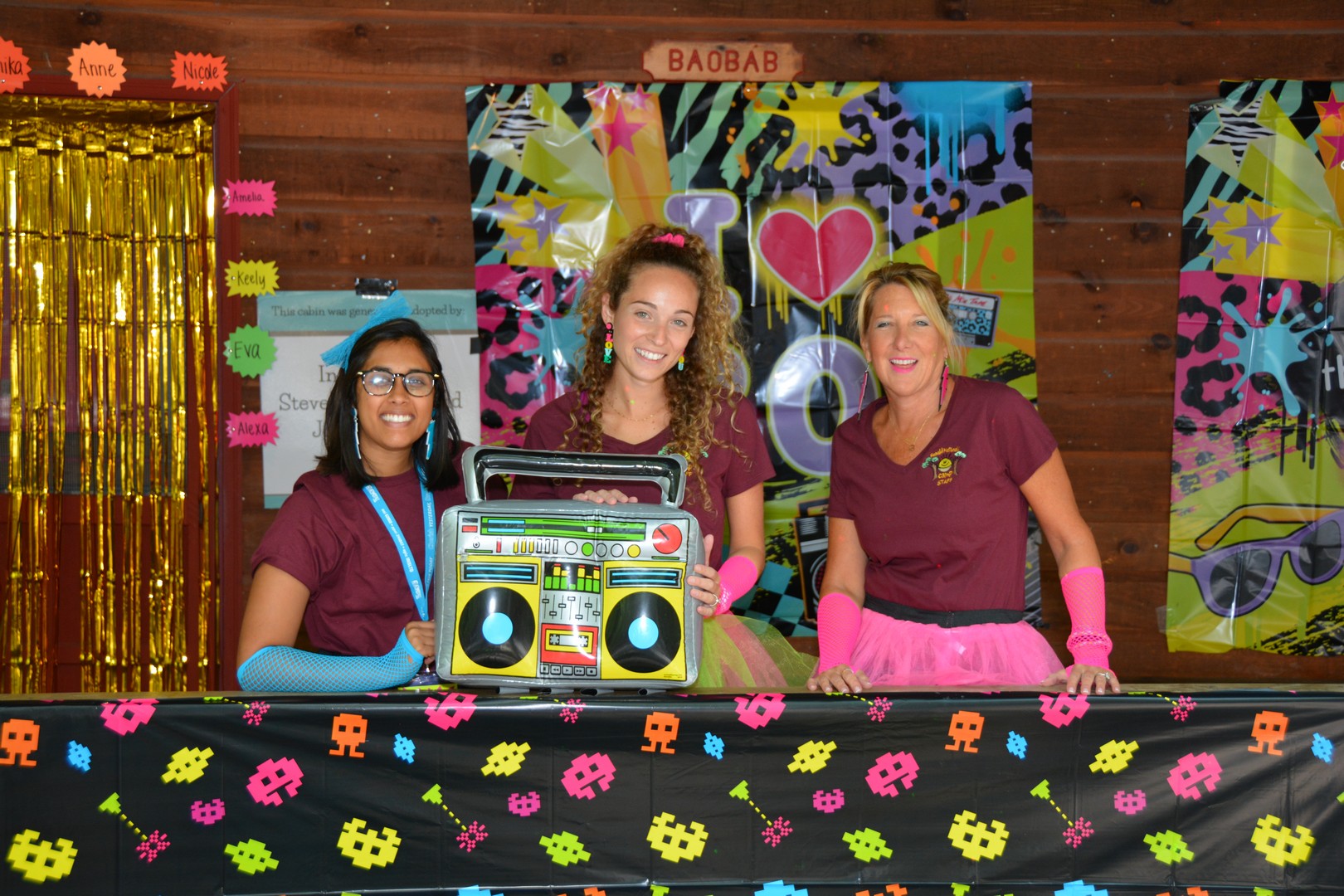 Each year we look for mature, caring individuals who love to serve children and enjoy the rustic, outdoor camping experience. We are aware that the role of camp counselor is not for everyone and encourage you to read on and feel free to ask questions before applying for this position. Positions are limited, as we are fortunate to have an over 75% return rate of previous volunteer staff. The information below will help you discover more about the role and expectations of a camp counselor and how to begin the process of becoming a part of our dynamic and passionate camp community. We can guarantee that this experience is one that will change your life.
What is Our Camp Mission?
The mission of Ronald McDonald Camp (RMC) is to provide camp programming and special events for children who have been treated and are being treated for cancer as well as their siblings, ages 7-17. Founded in 1986, we offer a one-week overnight camp in August at Camp Timber Tops in the Pocono Mountains. In addition, we provide a virtual camp week in July for campers unable to attend in-person camp, and special events for campers and families throughout the year. Our camper-centered program is designed to foster independence, friendship, and community among campers who share a common experience with cancer. The ultimate goal is to be a place where kids can enjoy being kids.
Ronald McDonald Camp is a program of Ronald McDonald House Charities of the Philadelphia Region, which supports families of seriously ill children by creating a community of comfort and hope. Founded in 1974 as the first Ronald McDonald House in the world, we are the model for more than 375 Houses around the globe.
Who are our Volunteer Counselors?
Our more than 125 counselors are a diverse group from all walks of life, with different personalities and a multitude of talents and strengths. Our counselors range in age from the minimum of 20 to 70+, with a median age of about 35 years old. Approximately 20% of our staff are former campers and we experience a return rate of over 75% each year.
What Qualities are Important for Camp Counselors?
For in-person camp, we are looking for individuals who love serving children, are mature decision makers and who can adapt easily to camp life in a rustic, outdoor setting. It is important to know that as rewarding as this experience is for many, being a counselor is also a test of flexibility, patience and the ability to share your space closely with children and other adults 24/7 for an entire week. Great interpersonal and communication skills, flexibility in a dynamic environment, enthusiasm for our camp program, ability to effectively deal with conflict and a positive, healthy attitude and frequent smiles are all vital qualities of our counselors!
For virtual camp, we look for many of the same qualities, without the need to live in the woods with children 24/7 or commit to an entire week! Virtual camp counselors may teach an activity, assist as a room monitor, or enjoy sharing time as a bunk counselor.
Our program is camper centered and we look for people who are willing to put aside their own interests and comforts in order to serve our campers first. Being in good physical shape is also important for in-person camp, as our facility has rugged terrain, and you will find yourself on your feet all day long.
What is the Time Commitment for a Volunteer Counselor?
In order to be fully prepared and ready to be a great counselor, there is an application and training process that we require of every volunteer counselor as follows:
An initial interview after receipt of application
Criminal and child abuse background clearances
A group interview and orientation for new applicants either virtually or at the Philadelphia Ronald McDonald House at Front & Erie (100 E. Erie Ave.) on a Saturday in June, TBA
Approximately 4 hours of online training on your own time schedule
For Virtual camp, TBD, time commitment is flexible and based on your choice of activity and may not include all days/times of programming
For In-person camp, August 10-17, the entire camp week, beginning on Saturday at 11 a.m. and ending on the following Saturday at 11 a.m.
What do Counselors do at In-person Camp?
From the moment our campers arrive on Sunday afternoon until the following Saturday morning, our counselors and staff work together 24/7 to create the magical RMC experience! This year we will adapt our program to follow COVID-19 guidelines for this population of children, which will include smaller camper groups and the use of cohorts. There will be 2 counselors in a cabin of 6 children, and 2 bunks per cohort. The daily schedule will include plenty of fun activities. The day begins at 7am, ends between 9-10pm, and it's filled with what we like to call our "special camp moments"… times when we are privileged to witness friendships blossoming, challenges overcome, and precious camper smiles. It's also filled with the practical: getting campers to meals, activities, and bed on time, resolving conflicts, dealing with typical childhood behavior and being active from the time you wake up until the time you hit your pillow at night!
It is a constant team effort among bunk counselors and our entire staff to foster a positive, inclusive environment. Most importantly, counselors are responsible for the safety and well-being of every camper they come into contact with. Our medical/psychosocial staff is trained to handle specific issues related to cancer or other medical conditions; counselors are only responsible for being aware of the general health of their campers and reporting any changes to the medical staff. We consider ourselves a camp family and create an environment at camp where everyone belongs and everyone has the opportunity to succeed at what they set out to do.
What do Counselors do at Virtual Camp?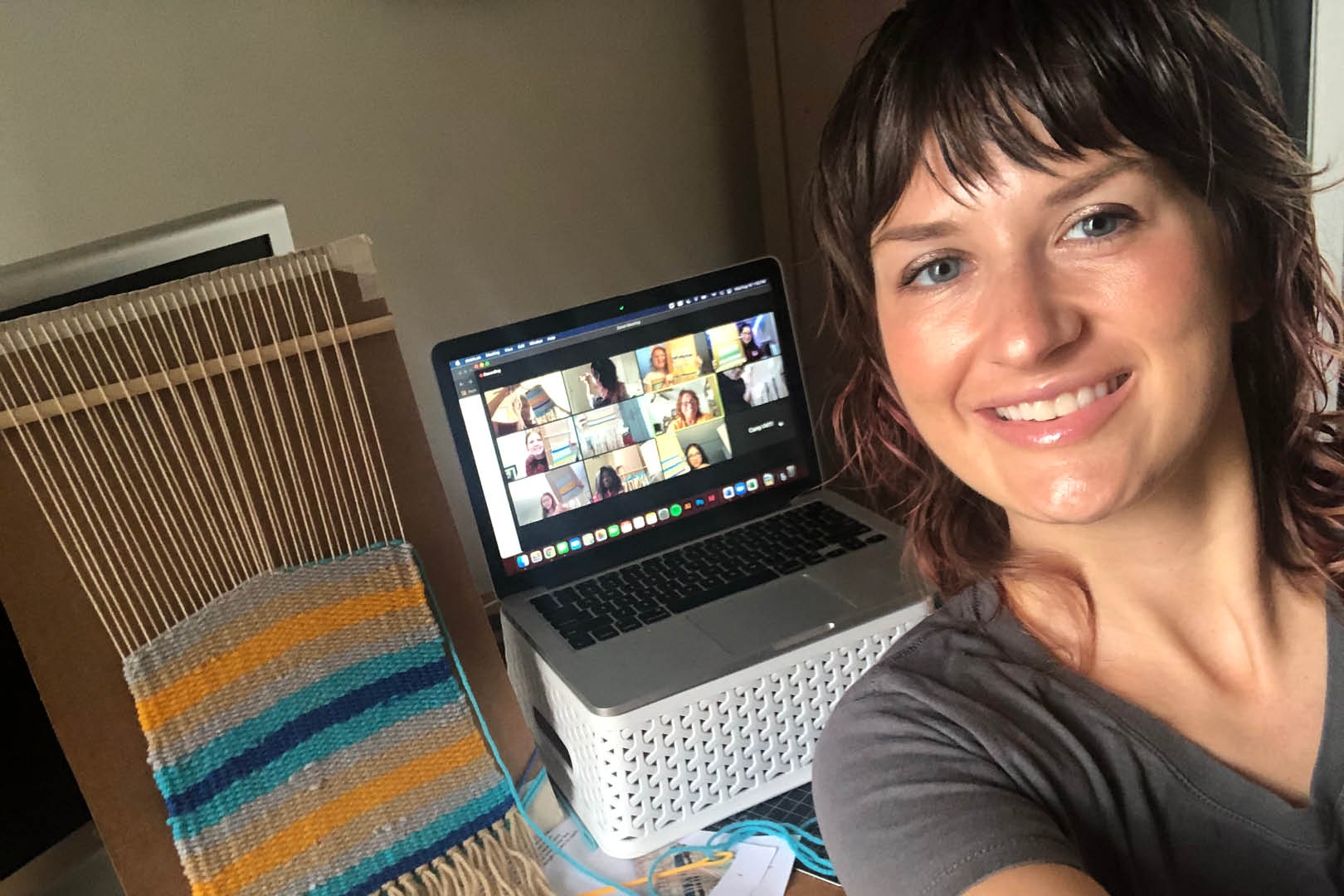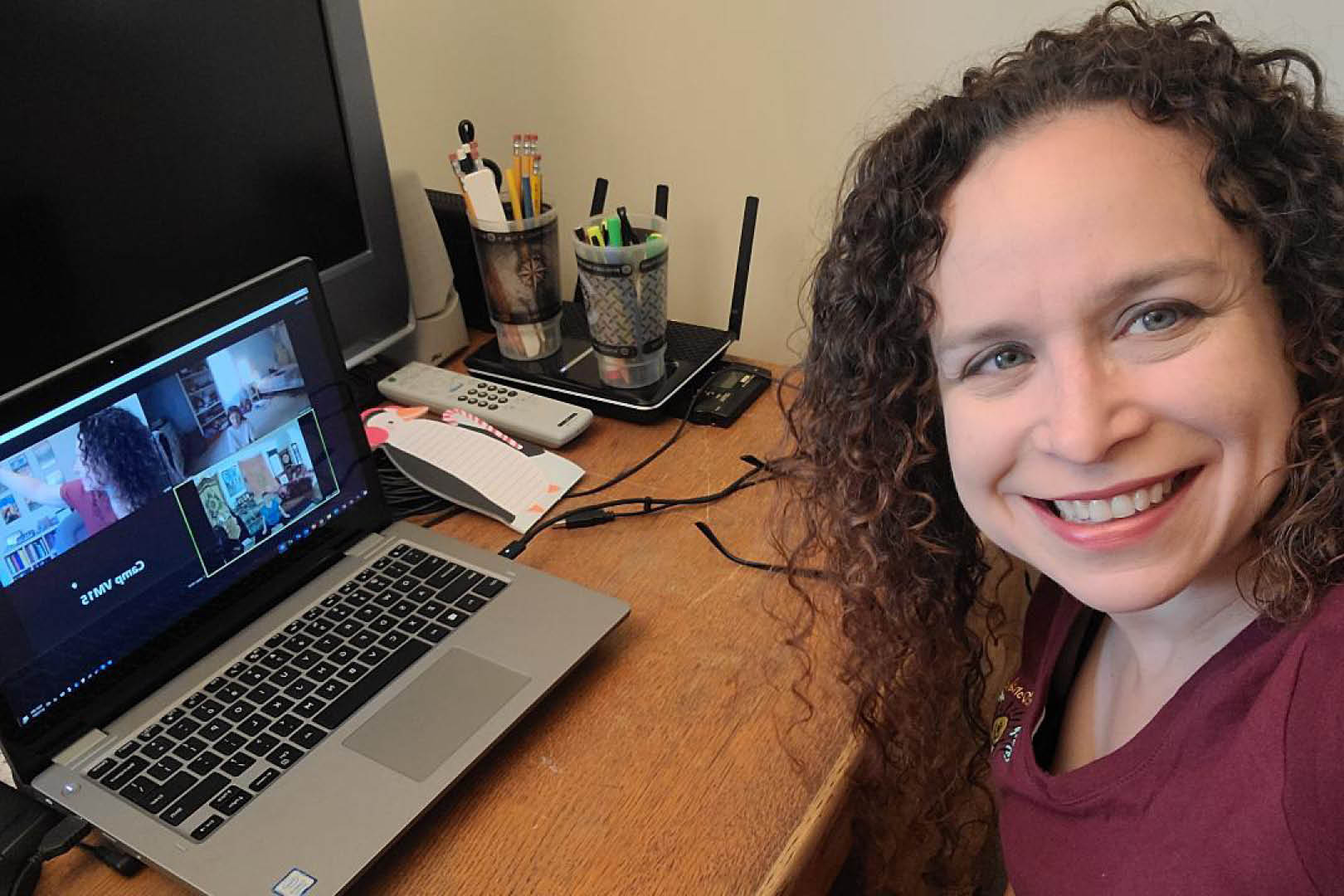 At Virtual camp, counselors play the important role of creating a welcoming, inclusive and fun environment on screen for our campers on active treatment, or those who are not yet ready to experience in-person camp. There are opportunities to be a bunk counselor for a group of junior campers, an activity leader for our older campers, or a room monitor to assist and enjoy watching our campers engage and make friends. Virtual camp hours during the week are 10am-noon, 1pm-3pm, and an evening activity between 7-8pm. The beauty of virtual camp is flexibility. You can choose the times that work best around your schedule and enjoy camp from the comfort of your own home with our campers.  You can participate all week or choose a lighter schedule. If you have a hobby or specific activity you'd like to share, we would love to talk with you. Every commitment helps us to make Virtual RMC a fun and engaging week for our campers!
What if I have questions?
Please feel free to contact Cindy Candela-Ryan, Camp Director with any questions.