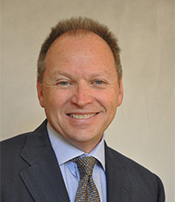 Bob is CEO of The Center for Advanced Emotional Intelligence, a leadership development firm that provides executive and team coaching. His previous positions include Chief Financial Officer of Axeon Specialty Products, and Corporate Treasurer of Hess Corporation.
He holds an MS in Organizational Dynamics from the University of Pennsylvania, an MBA from the University of North Carolina – Chapel Hill, and a BE in Marine Engineering from the State University of New York Maritime College.
He joined the Board of the Ronald McDonald House in 2016.