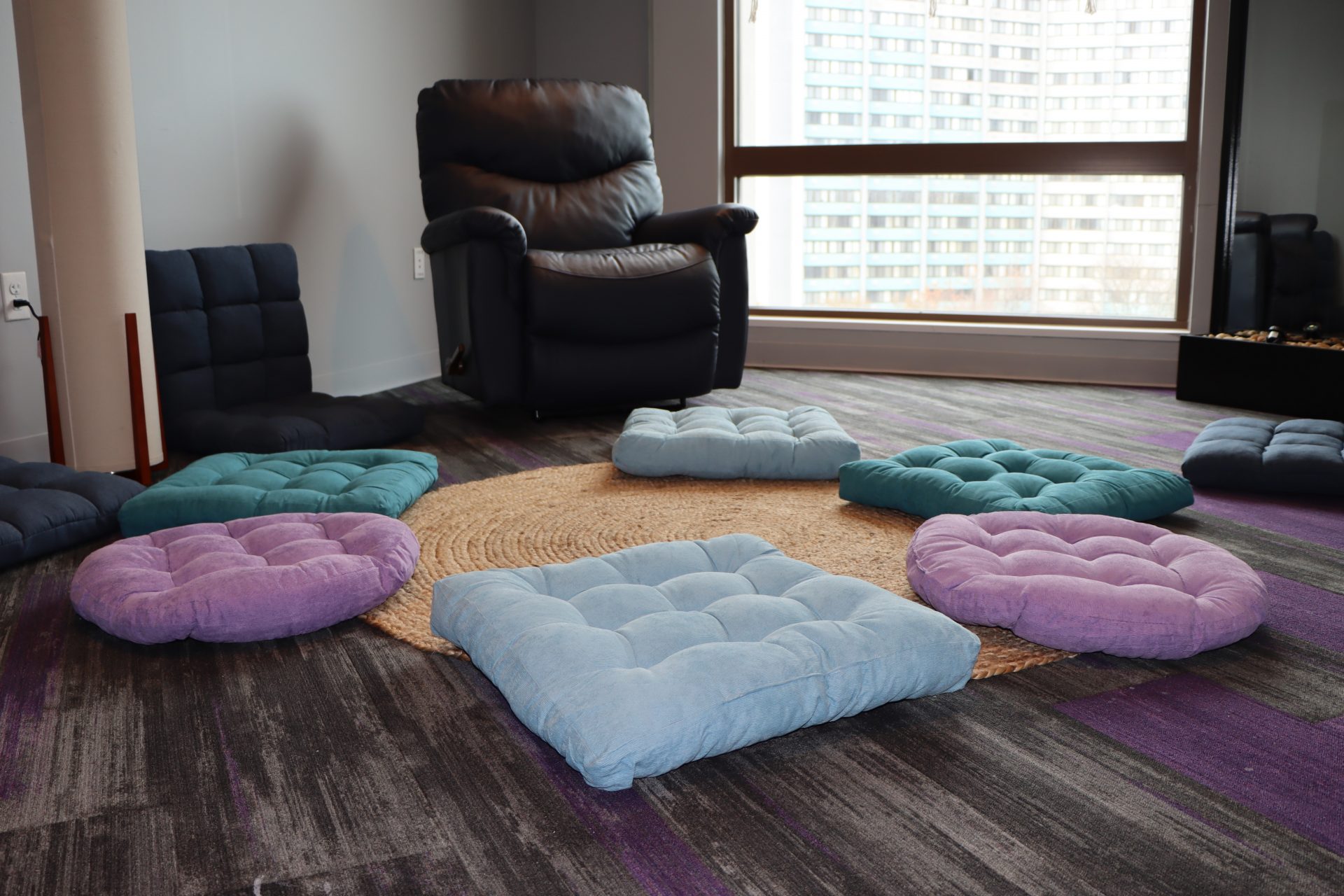 06 Apr

Introducing Our Family Lounges

We are proud to announce the addition of 5 family lounges located in our new tower. Our hope is that families will be able to use these rooms to improve their stay at the Ronald McDonald House.

Starting on the 3rd floor, there will be a Sensory Room, coming this summer. This room implements light, touch, and support to those that have sensory processing disorders.

On the 4th floor will be our Programming Room. This room will change throughout the calendar year and will be a space that will transform to support our families in various ways. It will transform into a baby shop, book fair, back to school shop, and a holiday shop.

On the 5th floor families will be able to utilize an office space where they can comfortably work remotely in a quiet and private space with appropriate office equipment at their fingertips.

The 6th floor will be the Social Work Lounge.  Families will be able to meet with our social work team to go over their specific needs. This neutral environment will provide comfort, care, and additional resources as needed.

Finally, on the 7th floor will be our Mindfulness Lounge. This room will be a space for families to come and focus on themselves however they see fit.  This calming and multi-functioning room will include a waterfall, sound machine, recliners, yoga mats and floor pillows!