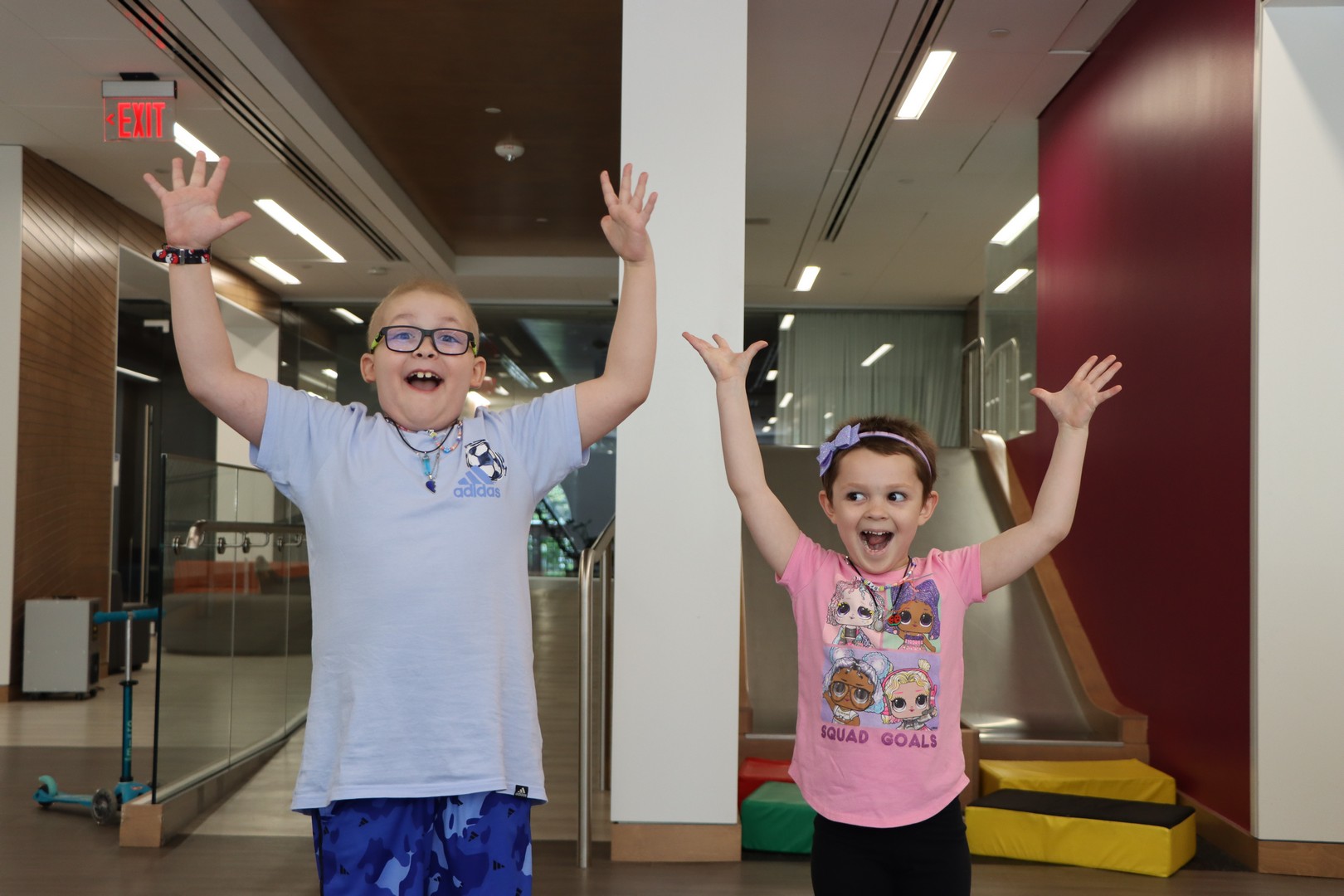 20 Jul

Meet Brody and Melody!

At RMHC Philadelphia, we witness the incredible power of friendship and support every day. Today, we want to share a heartwarming story about Brody and Melody, two brave children who met at the House and became fast friends while battling cancer.

 Brody and his family traveled from Trevorton, Pennsylvania and spent 5 months at the House while he underwent treatments for Burkett's Lymphoma. Melody's family traveled from outside of San Francisco so she could participate in a clinical trial to treat Leukemia. Both children, normally social and active, struggled with the challenges of being away from kids their own age during long hospital stays.

 In between treatments, the children would stay at the House with their families, and both parents say their children's personalities changed for the better because of their connection with each other.

"It made a complete mental difference for Brody," says Brody's mom, Kim. "He just went from being down to seeing the old Brody come back wanting to play and go outside."

Melody's mom, Ashley, says it's important for her to have other children. "When she would come home from chemo she would sleep in the afternoon but then when it was time to go down to dinner she was always up and ready and excited to see her friends."

Kim adds, "They talk to each other in their own way, which has even been a good support for them because they could relate on a kid level. You'll catch them having little side conversations about what's going on with their cancer in their own way, and I think it's helped them a lot."

Not only did their children build a strong connection, but Kim and Ashley formed a meaningful friendship as well. "When you find people who actually have gone through these feelings, and understand what you're going through, it's priceless," says Ashley.

 Brody and Melody have both gone back home with their families, but their friendship remains strong! They have been keeping in touch with each other, texting and video chatting.

"It just truly makes my heart melt seeing the smiles and the laughter when they are together," says Kim.