Our Served With Love program—formerly known as the Guest Chef program—brings groups of volunteers into the kitchen at RMHC Philly's Chestnut Street House to prep and serve tasty meals for over 250+ individuals who are staying with us while their children receive life-saving medical care.
Dinners: Tuesdays and Thursdays from 4 pm to 8pm
A donation of $1,000 from your group is required to help cover the cost of the ingredients.
Breakfasts: Wednesdays from 7:30 am to 10:30 am 
A donation of $500 from your group is required to help coverthe cost of the ingredients.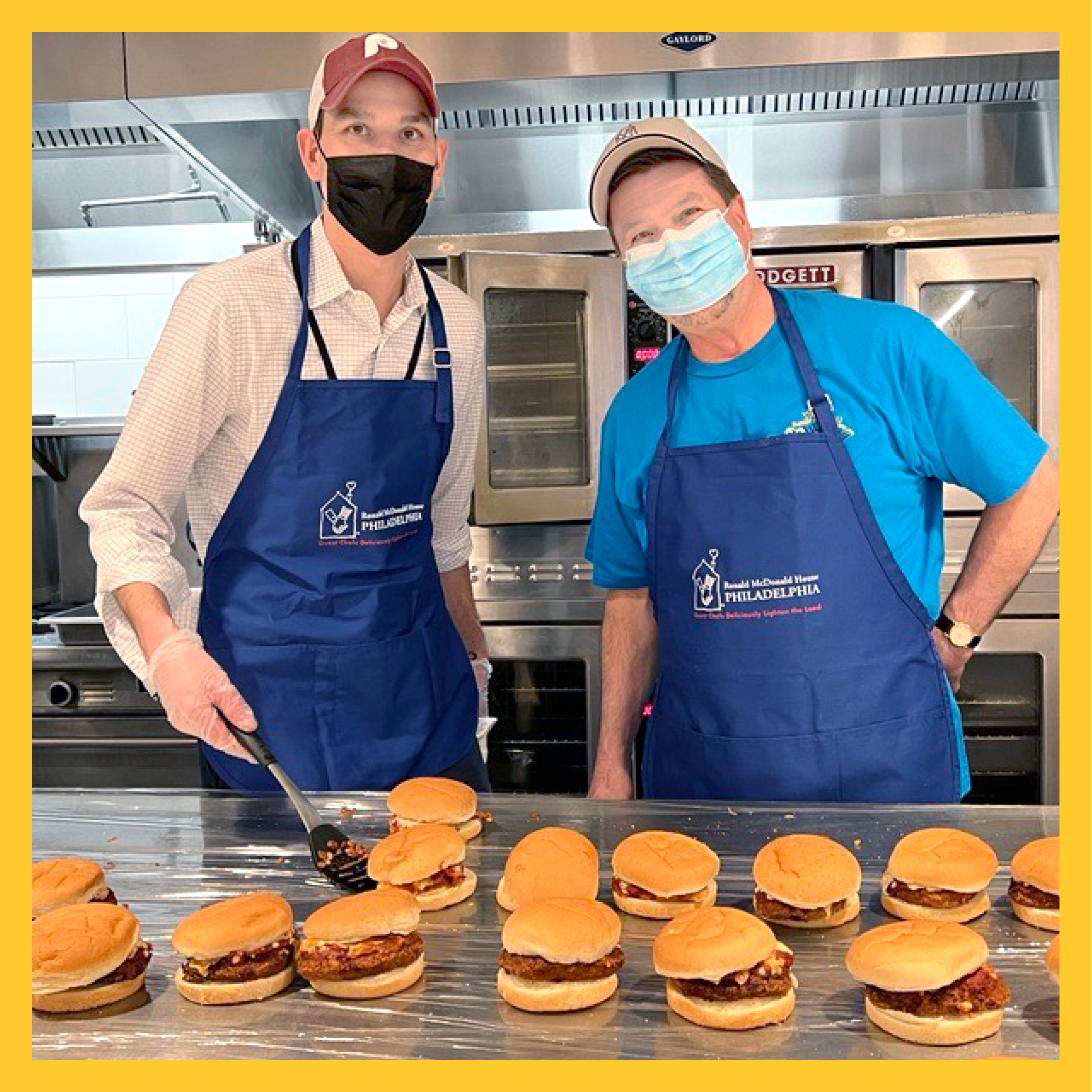 Participation Requirements:
Groups will work under the direct supervision of our Food Service team.
Groups must include no fewer than 6 and no more than 8 volunteers for dinner / no fewer than 2 and no more than 4 volunteers for breakfast.
Volunteers must be 16 years or older to work in the commercial kitchen.
All volunteers must show proof of COVID-19 vaccination and a government-issued ID, and must be free from any symptoms of illness for at least 72 hours before their arrival.
Volunteers must wear a CDC-approved mask at all times except when eating/drinking.